Unfortunately, supply chain and product constraint issues are nothing new in today's technology industry. Hardware manufacturers and technology partners continue to fight a daily battle to promptly deliver products to their customer base. Let's face it; we all feel this supply chain pain because technology demand is at record highs, and supply is low. Sadly, it's a recipe perfect for criminals and others parties seeking to gain unscrupulous profit.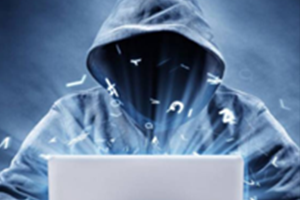 Generally, we think of supply chain attacks as acts performed by hackers or adversaries looking to inject malicious payloads into some critical aspect of the supply chain, allowing them elevated and privileged access to high-value targets. Oddly enough, the latest evolution of supply chain attacks is somewhat less complicated but still highly rewarding for adversaries. The high demand and low supply recipe mentioned earlier has fueled the counterfeit hardware machine, and that machine is cranking out a profit.
This counterfeit hardware market is preying on unsuspecting customers who are trying to find ways to acquire desperately needed hardware and software technologies. These unsuspecting customers are looking for any way possible to purchase and receive technology quickly and sometimes for less money than traditional and protected avenues. These non-standard business practices are not without obvious risk, as many companies have realized based on a recent announcement from the US Department of Justice.
On July 8th, 2022, the DoJ's Office of Public Affairs released news regarding the following:
"A federal grand jury in the District of New Jersey returned an indictment yesterday charging a resident of Florida with running a massive operation over many years to traffic in fraudulent and counterfeit Cisco networking equipment with an estimated retail value of over $1 billion."
The DoJ press release describes how the accused imported thousands of counterfeit Cisco networking devices from foreign countries and resold them as "new and genuine" to customers. The DoJ also reports the creation of multiple Limited Liability Companies (LLC), Amazon Storefronts, and eBay Storefronts used by the accused to distribute the counterfeit gear to its customers, which included hospitals, schools, government agencies, and the military. As you can expect, this fraudulent operation took in a large amount of revenue (over $100 million) but likely cost its customers more in business interruptions and downtime caused by failed or faulty equipment.
The team at Winslow Technology Group urges everyone to stay vigilant when purchasing any technology critical to business operations. We are well aware of the supply chain constraints and long lead times for specific products, and none of us are enjoying it. However, this isn't the time to let your guard down and partake in risky purchasing decisions because the results could be catastrophic to your business or career. WTG always encourages purchasing technology from reputable vendors, manufacturers, and technology partners.
Winslow Technology Group delivers proven, easy-to-use, feature-rich, and affordable technology solutions. Our core principles are to select the right technology partner, provide unparalleled technical expertise, deliver exceptional service, and demonstrate an unyielding commitment to customer satisfaction. Visit our contact page to reach out.
Share This Story, Choose Your Platform!