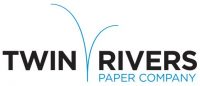 Twin Rivers Paper is an integrated specialty paper company that produces specialty packaging, technical, label and publishing papers as well as softwood lumber.  Headquartered in Madawaska, Maine, Twin Rivers Paper has operations in Maine, New York, Mississippi and New Brunswick.
Overview
Due to acquisition activity accelerating the need to create a more efficient IT solution to meet data growth demands, Twin Rivers Paper turned to Winslow Technology Group (WTG) for assistance. Challenged by unplanned application downtime due to unexpected server repairs, and siloed physical servers, Twin Rivers Paper Company was interested in creating a new and virtualized environment with efficient data protection capability.
Solution and Outcome
From concept to reality, WTG transformed Twin Rivers Paper's IT environment by providing a large-scale data center upgrade, resulting in a much easier to manage solution, while saving power, cooling, and floor space. WTG recommended Dell EMC SC Series storage due to its robust tiering and replication capacities.
Twin Rivers Paper Company had a stated goal of converting from a siloed server and storage approach to a shared virtualized storage model. WTG began the project by eliminating 46 end-of-life servers and replacing them with five servers running VMware. Once WTG virtualized the data center, the available storage space for all applications more than doubled. The new virtualized environment now allows for simple and scalable growth. If additional capacity is needed in the future, Twin Rivers Paper Company can now easily add other hosts for compute or other drives for more storage.
With Twin Rivers Paper Company's modernized infrastructure, there is now greater redundancy at every point in the architecture, providing higher availability at their production site. Additionally, WTG deployed a simple, headache-free virtualized solution for DR enabling them to quickly move their VMs to across hosts in their DR location. If the production site were to go down, Twin Rivers Paper Company could reboot their VMs at the DR site, reducing their Recovery Time Objective to minutes.
"You guys have done a phenomenal job and we are excited to be in a virtualized environment," said Patrick Dufour, Systems Administrator, Twin Rivers Paper Company.