When the Arts and Sciences department at Boston University (BU) needed a simple way for students to use the computer labs, they confidently chose Winslow Technology Group (WTG) as their IT solutions provider. They wanted an easy-to-manage technology solution that would save them time, money and power, reducing their data center carbon footprint.
Nutanix was the practical solution. Installing this software combines and integrates virtualization, storage and servers into one cohesive unit. They were able to go from a silo'd environment to a Dell hyper-converged solution. Implementing hyper-converged technology made BU early adopters of the technology. "Overall I think the hyper-converged environment is the direction of the future," says The Director, College of Arts & Sciences Information Technology, Boston University. "Nutanix simplified our virtual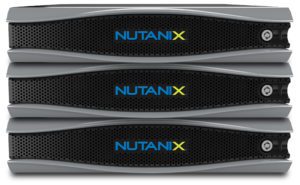 desktop deployment to a point where we don't even think about the hardware it's running on. The time saved not having to manage a traditional server/storage/networking setup frees up our system administrators to work on other projects and be more productive."
With a goal of keeping expenses low, BU wanted to reduce their overall support and maintenance costs. WTG introduced the Nutanix Acropolis, a turnkey infrastructure platform that delivers enterprise-class storage, compute, and native virtualization services to run nearly any application with no additional fees. With the easy to manage Prism software that was included with the Nutanix Acropolis, BU also saved time by managing all servers under one GUI.
"I don't see any drastic downsides other than trepidation and having to persuade system administrators who prefer do to things the old-fashioned way. From a management and financial standpoint, it simplifies what we need to keep track of and patch, as well as limits the amount of ongoing support costs," says The Director, College of Arts & Sciences Information Technology, Boston University.
With the Arts and Sciences department operating at a much more efficient rate, word has spread across the BU campus. The Metropolitan School and the BU School of Medicine both implemented the same Dell Nutanix hyper-converged solutions.
WTG takes pride in its' recommended data center upgrade for BU that modernized their infrastructure, while saving them time and money.
Let WTG show you how we can provide enterprise data center solutions that are easy to use, feature-rich and affordable for your business.