Vision Statement
The Winslow Diversity and Outreach Team seeks to create opportunities within WTG for everyone without regard to race, color, religion, gender, gender identity or expression, sexual orientation, national origin, genetics, disability, age, or veteran status. We are committed to developing a culture that is welcoming of diversity and inclusive to all individuals where everyone is treated with fairness and respect. Our goal is to establish ourselves as a resource for all and help to create a culture that is renowned for diversity, equality, and community engagement. Our vision includes transforming the workforce to encourage, inspire, and learn by obtaining and leveraging the talents of our diverse environment.
Charity of the Month Initiative
We are excited about our new charity of the month initiative! All of our featured charities are nominated by WTG employees and are included in our donation matching program. Winslow Technology Group is honored by the opportunity to give back to our community.
Diversity and Inclusion Blog
The Diversity and Outreach Team has a blog! Take a look to read some of the posts the team has put together on various topics.
Our focus charity for the month of September is the Greg Hill Foundation.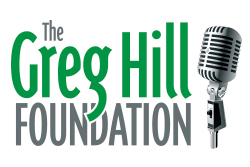 To celebrate 20 years on the air at WAAF in Boston, Greg Hill formed a foundation in June of 2010 that would respond to the immediate needs of families that had been touched by tragedy. Feeling a strong obligation to communities that had supported his radio show, he wanted to create a foundation that would be able to harness his incredibly generous media audience and that would be able to assist in a tragic time at a moment's notice.
For more information or to donate, please visit https://www.thegreghillfoundation.org/ 
Our focus charity for July was the Travis Roy Foundation.
The Travis Roy Foundation is dedicated to helping spinal cord injury survivors live more independent and hopeful lives through adaptive equipment grants and funding scientific research focused on solving paralysis-related challenges.
To learn more or to donate, visit https://www.travisroyfoundation.org/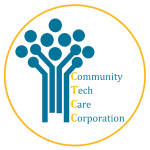 Our focus charity for the month of August was the Community Tech Care Corporation.
The Community Tech Care Corporation is a non-profit that is set up to continue our founder Leroy Mahoney's 14-year mission to bridge the gap between education, technology, and the workforce of today for the local community. CTCC empowers those who might not have access to the resources they are afforded through the many classes that it has put on, and will continue to put on, using the latest technology and education from the various certified group of instructors.
For more information or to donate, please visit https://communitytechcare.org/
To reach out to us with thoughts, feedback, questions, and more, please fill out the form below. Thank you!