Since 2003, Winslow Technology has been providing IT solutions and technical and security services to help meet the needs of our customers. Get to know the people behind the company–our leadership team!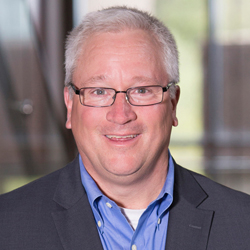 Scott Winslow President and Founder
Scott founded Winslow Technology Group, LLC in 2003, with the goal of providing better IT storage solutions to his customers—solutions that are easy-to-use, feature rich, and affordable. He has led the company to exponential growth that has been recognized by CRN, and Inc Magazine. A veteran in the IT industry, Scott started his career at Storage Technology Corporation where he was a successful account executive for thirteen years. He later joined XIOtech as a senior account executive. He was a "President's Club" award-winning sales executive at both companies. Scott holds a Bachelor of Science in Business Administration from the University of Connecticut, and an MBA from the JL Kellogg Graduate School of Management at Northwestern University.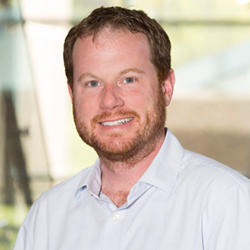 Rick Gouin Chief Technology Officer
Rick has a diverse technical background built on designing servers, storage, networking, and security for some of the largest companies in the world. Prior to joining the WTG team, Rick was a Dell Enterprise Technologist and Compellent Principal Architect focused on large enterprise storage. His earlier experience in customer roles at Travelers Insurance, Bridgewater Associates, and United Technologies helps Rick truly understand the challenges of moving a business forward using IT. He has been an active member of the open source community, developing tools that have been used around the world and translated into more than 20 languages. Rick holds numerous IT certifications from vendors—ITIL, EMC, Microsoft, CompTIA, Watchguard, Dell, and others.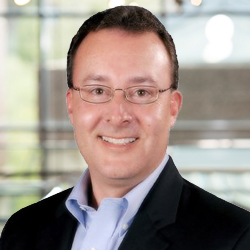 Ed Palmer Chief Operations Officer
As Chief Operations Officer for Winslow Technology Group, Ed is responsible for business operations, systems implementation, and strategic planning to drive profitable growth. A 28-year veteran of the IT industry, Ed has expertise in the areas of strategic partner alliances, business development, sales operations, professional services, managed services, product marketing, and technical pre-sales. Prior to joining WTG, Ed held senior leadership positions at Forsythe Solutions Group in partner alliances and operations. Earlier in his career, Ed held multiple business development, product management, and technical leadership roles at StorageTek, Storability Software, and Sun Microsystems. Ed earned his Bachelor of Science degree in Electronic Engineering Technology at Wentworth Institute of Technology and his MBA at Boston University.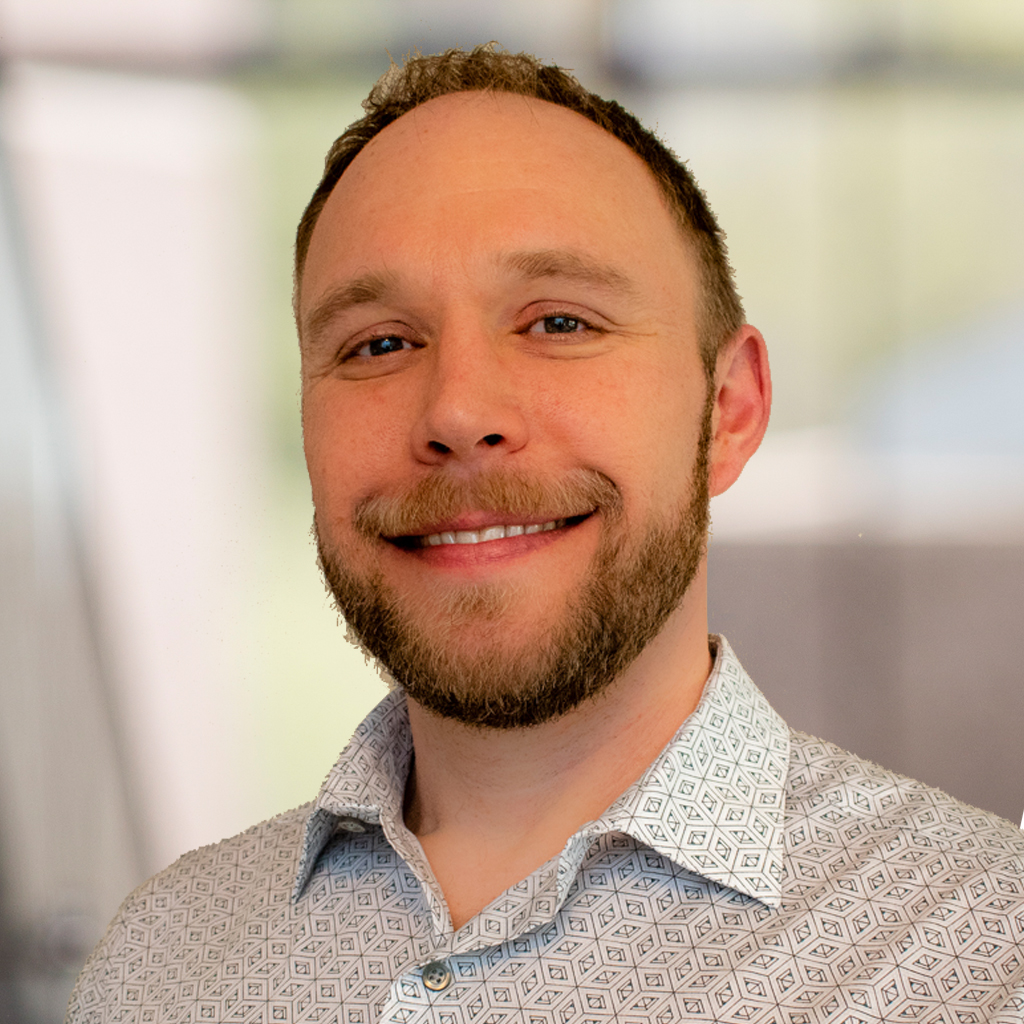 Matt Kozloski Vice President of Professional Services
Matt Kozloski, our Vice President of Professional Services, is passionate about using services to enable organizations to do more, faster with their investments in technology.  Matt has years of experience, developing security-focused solutions, and building out and leading professional and managed services organizations. He also spent many years as a customer, including Travelers Insurance, giving him a customer-focused perspective on service delivery, satisfaction, and perceived value.  Among several certifications, including CISSP, Matt is one of the select few who holds the VMware VCDX-DCV certification.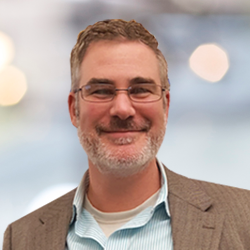 Greg Swain Director of Solutions Architecture
Over the last 20 years of his career, Greg has specialized in information technology solutions. Prior to joining Winslow Technology Group, Greg held both pre-sales Systems Engineering and pre-sales Systems Engineering Management roles at Dell EMC. Greg excels at developing both on premises and cloud-based solutions.  He prides himself on helping businesses realize the strategic impact that information technology can have on their organizations while optimizing the value that IT provides. Greg holds a master's degree from Brandies University and multiple technology certifications from leading IT vendors.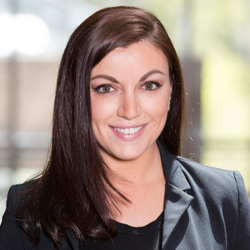 Lori Wilkins Senior Marketing Manager
Lori joined the Winslow team in 2015 with 8+ years of marketing experience. After graduating from the University of Massachusetts, she joined the marketing team at AMSC in Devens, MA where she was responsible for all print and web design, trade show logistics and graphics and numerous other marketing initiatives.  Prior to joining WTG, she was an integral part of the marketing team at a fast growing solar company in Southern California. Lori holds a Bachelor's Degree in Graphic Design and is a member of the Partner Marketing Advisory Council with Dell Technologies.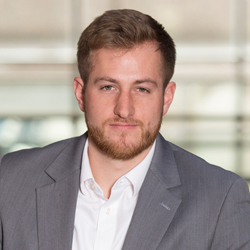 Paul Treado Regional Sales Director
Paul began his career with WTG as part of the Northeastern University co-op program. He started as a member of the inside sales team and, upon graduation, joined full-time as an Account Executive. After 3 years of successfully hitting quota targets and delivering IT solutions to enable business outcomes, Paul made the shift to sales management. He is now responsible for over half of the sales team, expansion into new geographies, and relationships with key customers. Paul holds a Bachelor of Arts in International Affairs and Economics from Northeastern University.
Jon Klippert Regional Sales Director
Jon is a graduate from Lasell University and joined WTG as a Business Development Rep in 2012. He quickly moved to the outside as an Account Executive covering multiple regions. After 7 very successful years in the field, Jon is now a member of sales management where he brings his vast customer success experiences and effective selling efforts to our sales team.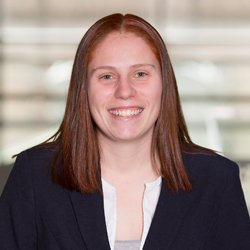 Courtney Letema Inside Sales Manager
Courtney joined the WTG team after 4 years with Dell EMC, where she worked with the Inside Sales Team. After spending three years building the Winslow endpoint specialist team and portfolio she moved into a Team Lead Role, where she brings her endpoint knowledge and southern hospitality to our customers and colleagues.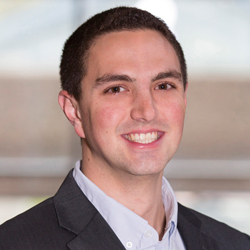 Nino Blum Manager of Finance and Administration
Nino joined Winslow Technology Group as a member of the finance team in 2016. He graduated from Northeastern University with a degree in Industrial Engineering and a minor in Business Administration. Nino spent the first four years of his post graduate career working in the manufacturing sector of EMC helping to decrease assembly time across multiple product lines along with managing inventory for the production floor. Looking for a career change Nino jumped at an opportunity to join the growing WTG team and now applies his critical thinking and affinity for numbers to help manage our team's finances.