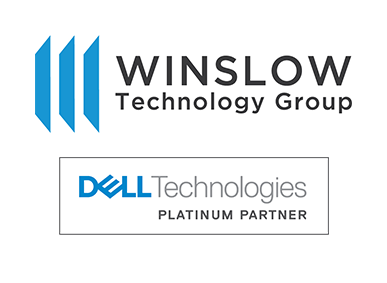 Featuring Bledsoe Family Winery and Sponsored by Dell Technologies
Wednesday, December 6th, 2023 at 4:00 pm EST
To show our appreciation for a wonderful 2023, Winslow Technology Group invites you and your significant other to an exclusive virtual wine-tasting event featuring Bledsoe Family Winery!
The uniqueness and diversity of the Walla Walla Valley is unlike anything in the world. Having a career in the NFL was the realization of a childhood dream but somehow, Drew couldn't deny the pull of his roots back to his hometown. Drew Bledsoe and his wife Maura along with their team, are excited to celebrate their special wine with us by sustainably crafting the purest expression of it with each vintage. The accessible varietals of Bledsoe Family Winery, and boundary-pushing Pinot Noir and Syrah of Bledsoe|McDaniels all showcase their commitment to exploring the full potential of their land to produce authentically representative American luxury wines.
Everyone knows that Dell APEX provides a utility-like consumption model, but there is also some interesting technology at play. To kick off our wine tasting, Rick Gouin, Chief Technology Officer at Winslow Technology Group, will talk about how APEX is more than just a purchasing model. He will discuss how APEX enables multi-cloud data mobility, enhances cloud data protection, increases storage performance, and lowers your data storage costs without hyperscaler lock-in.
Attendees with receive a bottle of Bledsoe Family Winery Cabernet Sauvignon and a Chardonnay prior to the tasting along with a Wisconsin Cheese Brothers gift box!
Event Agenda
4:00 pm: Welcome with Scott Winslow, President and Founder of Winslow Technology Group
4:10 pm: Discover the Power of Dell Apex – A Multi-cloud Experience with Rick Gouin, Chief Technology Officer at Winslow Technology Group
4:30 pm: Wine Tasting Experience with Drew Bledsoe from Bledsoe Family Winery
Please RSVP with your address by November 22nd so we can ship the wine and cheese-tasting package in preparation for the event.
We hope you will join us for this special experience!