Data Protection Suite Offerings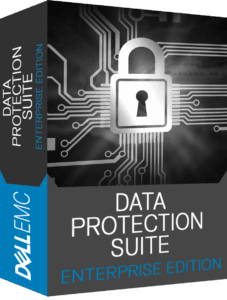 Data Protection Suite Enterprise Edition
Data Protection Suite Enterprise Edition offers comprehensive data protection to meet the needs of organizations of all sizes.
• Protects data and applications residing in on-premises traditional infrastructures to virtualized environments including public and hybrid clouds
• Provides coverage across the data protection continuum, from replication to snapshot to data backup and archive
• Comprehensive, high performing and flexible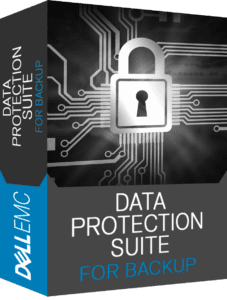 Data Protection Suite For Backup
Data Protection Suite for Backup is an industry-leading backup and recovery software solution.
• Supports deduplication backup, backup to disk, snapshot-based backup and backup to tape
• Offers comprehensive backup monitoring, analysis and reporting
• Delivers backups of data and applications within the public cloud, as well as secure long-term retention of backups to the cloud
• Mix and match software anytime for complete data protection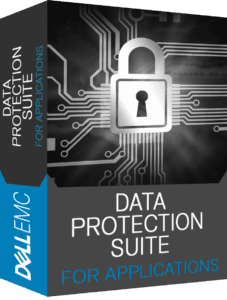 Data Protection Suite For Applications
Data Protection Suite for Applications offers unparalleled efficiency to meet stringent SLAs on mission critical applications.
• 20x faster backup for mission critical apps
• Empowers application owners/database admins to backup directly to Data Domain through native utilities
• Eliminates or significantly reduces the impact on application servers
• Reduces overall cost and complexity by removing a traditional backup application
Why Data Protection Suite Family
• Industry-Leading Data Protection Software

Leverages Dell EMC's best-in-class replication, snapshot, backup and archive solutions

• Comprehensive Yet Simple

Delivers complete protection purpose-built for the most popular use cases

• Data Protection Everywhere

Covers all consumption models and protects data across the continuum
• Cloud-Enabled

Enables secure and efficient backups within the cloud and long-term retention to the cloud

• Investment Protection

Modify the mix over time as data grows and the environment evolves

• Flexible

Mix and match software anytime to deploy across physical and virtual environments as requirements change